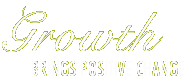 Welcome,
The only thing that stays constant is change! 

The journey of a thousand miles starts with the first step.
With over 30 years of Drug and Alcohol counseling experience, my goal is to empower others through a state of the art counseling support and education process . New Concepts was created to individualize strategies and find direct approaches to wellness. 
SAP -DOT Evaluations
Drug/Alcohol Evaluations Assesments
Drug/Alcohol Education
Stress Reduction through Drum Therapy
Ky Washington AS, Psychology ,
LAADC, ICADC,CADC III , SAP #LCi04640314

LAADC # LNR 520311( NON GOVERNMENT)
CADC # 5030510
Licensed, Quailified, Certified, Insured